Solitaire 3D – Menu button is missing!
First please check to see if you have physical menu button on your device. On some it can be a floating toolbar kind of thing and it can look like 3 bars, or 3 dots, or a box with lines in it. This behaves as the Menu button, but its not on all Android devices unfortunately. On mine, it looks like this: –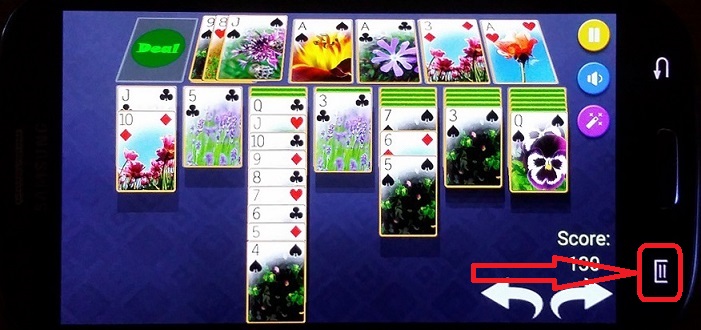 If the game's menu button is not on the screen, like my screen here: –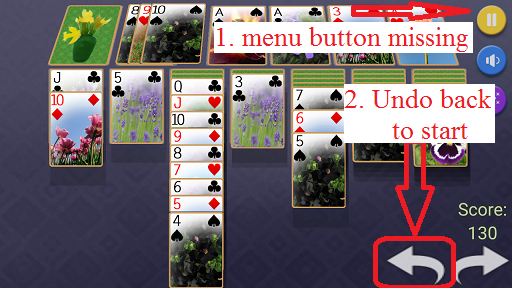 Then do this: –
(Note this does not need to be done if the game has been won and you can see the New Game button, just skip to 2 images down.)
Hold down that back arrow until it gets to the start of a new game. If you don't have that on your screen use the device's physical back/undo button. All Android devices must have a Back button, like mine is here: –

If holding it does nothing, repeatedly press it until you get to the start of the game: –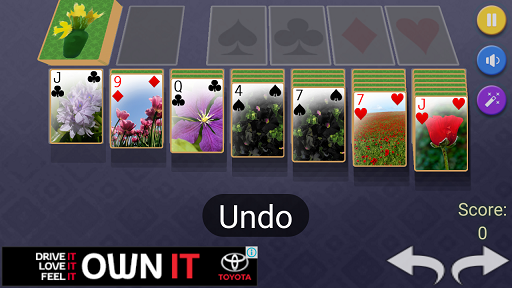 Now, press the physical back button (but only once!), which again is this one: –

And from the start of a game, or from a game already won, it will bring up the menu bar: –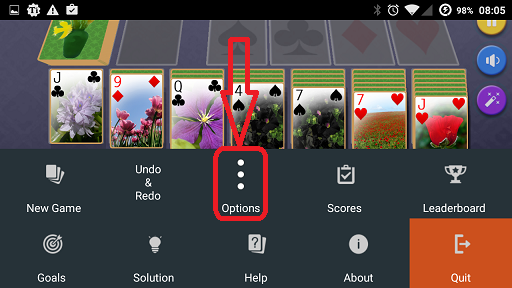 This is because all Android applications must allow the user to close the app with the back button (but not all do!) so I do it by showing the menu and highlighting the Quit. Fortunately for us we can use this behavour to get to the menu. Once opened you can click the Options button as shown in the picture above.
On the options screen, press green the "Main Screen Buttons" button: –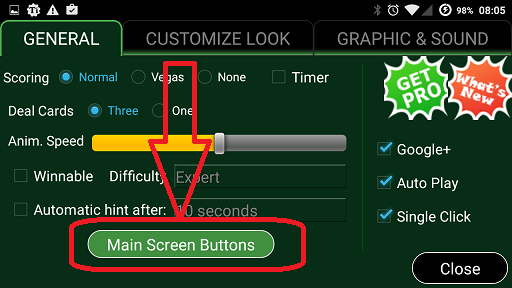 Now please turn on the "Show Menu Button" check box so that it will now be on the front screen for you.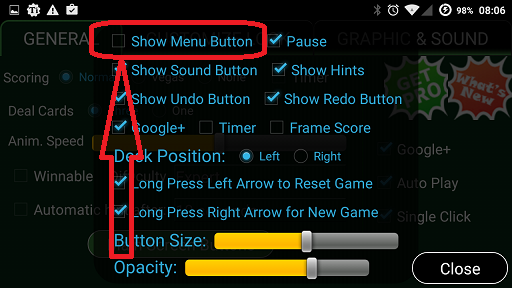 So now clicking the Close buttons to get back into the game, you will now have the menu button back 🙂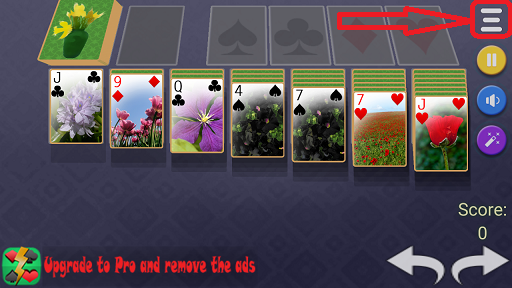 Let me know if this didn't work for you! You can email me on jawfin@gmail.com
Thanks for playing 🙂
Jonathan