Solitaire 3D – How to add a custom backdrop
Firstly we need to locate an image we wish to use. If you already have one, for instance a photo you have taken, you can skip the parts up to running Solitaire 3D.
Run your Internet Browser on your device. I recommend using a Google Image search, specifically "wallpaper" of whatever theme you want. By adding wallpaper to our search we will get images of which the owner intended us to use as a wallpaper, thus we shouldn't have any copyright issues! Here's a link to Google Image search.
For my search I did "nature wallpaper" and got this result: –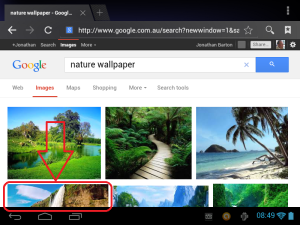 I selected that 4th picture, the waterfall. Clicking on that brings up the Google's version of the selected website as a preview, thusly: –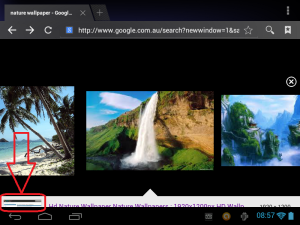 From here I found the fastest way to the hosting site is to click the site's thumbnail to the left of the site's link – this way it goes straight to the image I want instead of the home page. Which looks like this: –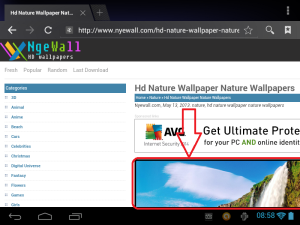 To save the image do a long press on the image itself, then a context menu comes up. On the menu select "Save image": –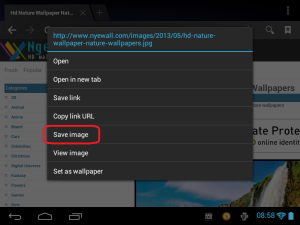 This should save that picture in the Download folder on your SD card.
Running Solitaire 3D
Now we have our image, either from downloading or taken from the camera or some other means, we want to have it as the background in Solitaire 3D. Run the game, and use the menu to get to the Options: –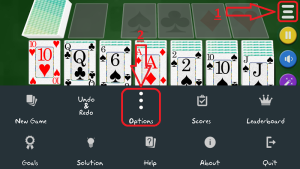 In the Options we want to load our custom image, so you can click the words "Custom Image" or click that box below it: –
(Phone)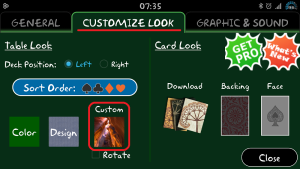 (Tablet)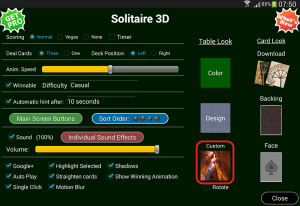 This will open up Android's Gallery, allowing us to select the image we want, either in Download or Camera or Wallpaper wherever; for me I want my Download: –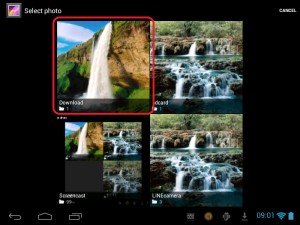 And when I click Download, I am shown all the images I have downloaded, in my case there is only 1 to choose from!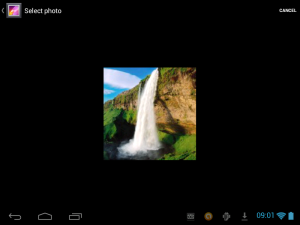 And selecting that takes me back to Solitaire 3D's Option screen, now with a thumbnail of my new backdrop: –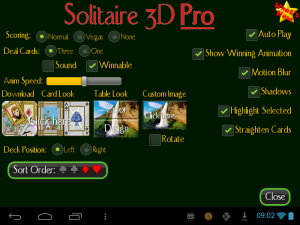 Now I've got everything I want, I click the Close button to return to my game, thusly: –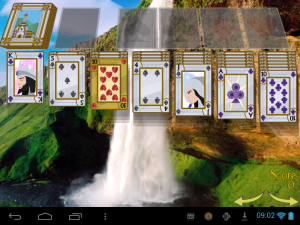 Beautiful! 🙂
Note, if you move or delete the image you have selected, or the SD card is not available, Solitaire 3D will fall back to one if it's default textures.